Softball Canada Umpire Update:
BENEFITS OF BEING A REGISTERED
SOFTBALL CANADA UMPIRE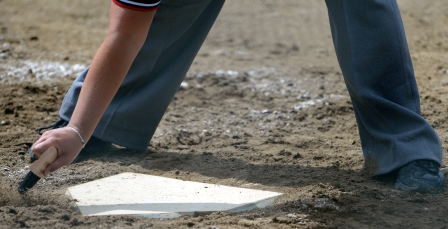 Official recognition by Softball Canada (recognized as the National Sport Governing Body by Sport Canada) and by your own Provincial/Territorial Association as a qualified softball official. Through your affiliation with Softball Canada, you also become linked with the International Softball Federation, the governing body for both slo-pitch and fast pitch throughout the world.
Access to professionally organized umpire certification clinics (Levels I through IV) for both slo-pitch and fast pitch officials. At these annual clinics, emphasis is placed on understanding and correct interpretation of rules, as well as understanding proper on-the-diamond techniques.
Softball Canada offers National Umpire Mechanics Schools, high intensity skills training seminars that will enhance your umpiring skills and put you at the top of your game.
You could become part of a support network of over 4,000 Softball Canada umpires, each committed to being the best official she/he can be! 
Please Email [email protected] if you interested in becoming a Softball Canada Umpire.
Slo-Pitch National Umpire Update:
SPN is offering a Double Deal for all SPN Umpires. See if you have the skills to become an SPN Umpire. Take the umpire exam at no cost and see if you are smarter than a 5th year umpire!
Take The Umpire Exam! – Slo-Pitch National – Slo-Pitch National | Sanctioned Canadian-Wide Slo-Pitch Leagues & Tournaments (slo-pitch.com)
If you interested in becoming an SPN Umpire, NWT Softball will reimburse you upon successful certification. Email [email protected] for more information